I picked my proper camera up again today, it's a Canon 350D. It got sadly neglected when I bought my previous mobile phone as the camera on that was quite impressive, and I always carry my phone so it was easy to use. However the camera on my upgraded phone is awful if you're not outside in the sunshine, so when it snowed today I couldn't help but go back to old faithful to get some shots of my puppy experiencing his first winter.
I admit that I wussed out and took the shots on auto settings as I didn't want to dig the instructions out and miss the snow. But I'm happy with what I got. Of course it could be better but now I've used the camera again I'm eager to do more.
Here's some of my favourites from today, even if they're not in focus in the right places they're here to show what I'm aiming for: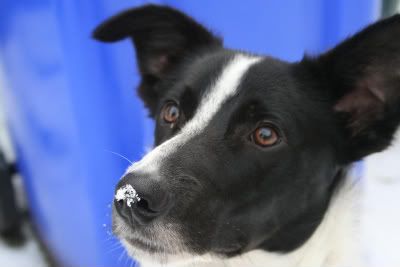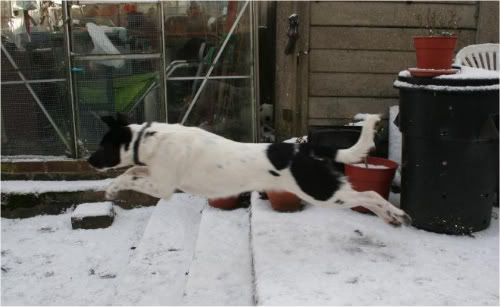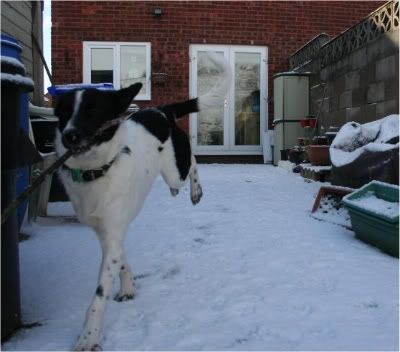 That's Darcy my 6 month Collie cross. He's had a great day chasing and eating snow.
I also started my first crochet attempt yesterday. I've not actually picked anything to make yet, I'm just learning the stitches. I've got 3 books out of the library to help teach me, and another couple reserved, and I still caved and bought one because the library didn't have it in. I'm hoping it will come before xmas and not get lost in the crazy xmas post.