It's the time of year the air cools and stays chilly, the leaves change and fall, giving me plenty of opportunities to kick and crunch through them like a child while my partner Sam pretends he doesn't know me. Pomegranates are in season and provide a whole evening's entertainment trying to extract the juicy sticky seeds in front of the tv. Pumpkins are everywhere, but most important of all it's Halloween season! I've always loved Halloween, it's my favourite holiday, much more exciting than xmas. I was due to be born on Halloween but ended up 5 days late, so I almost had the chance to have creepy parties every year.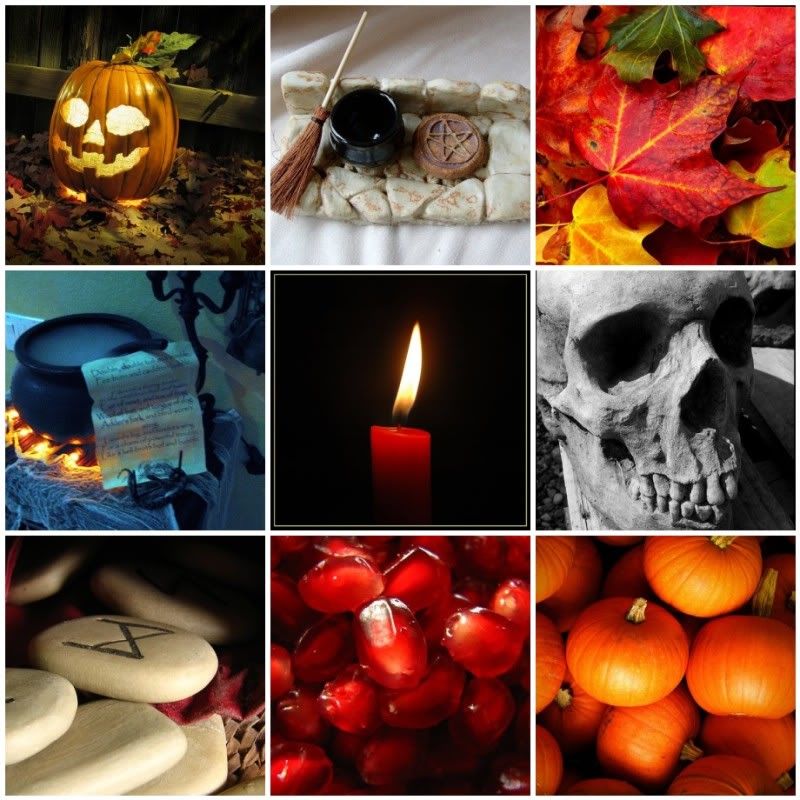 For Wiccans October 31st is Samhain. It's a pagan equivalent of new year, celebrating the end of the harvest season and the start of the dark time of the year. This is the night when the divide between the living and the dead is thinnest. It's a time to remember loved ones who've passed on, and some people may set an extra place at the dining table or leave food out for the dead. It's also a time to look into the future with divination tools like scrying, tarot or runes.
How are you celebrating this year?
The Halloween collage above was created using images from Flickr: