Here's a Work-In-Progress Wednesday post inspired by Tami's weekly party. I have three WIPs to share this week:
1.
I've become quite addicted to something over the past week or so. Crochet! Remember my first attempt way back at the start of this blog? Well I hadn't done any since then and I suddenly had the urge to try it again. Luckily this time I was spotted by a helpful auntie who has showed me how to hold the hook and yarn properly and taught me the dreaded granny square! I can't stop making them!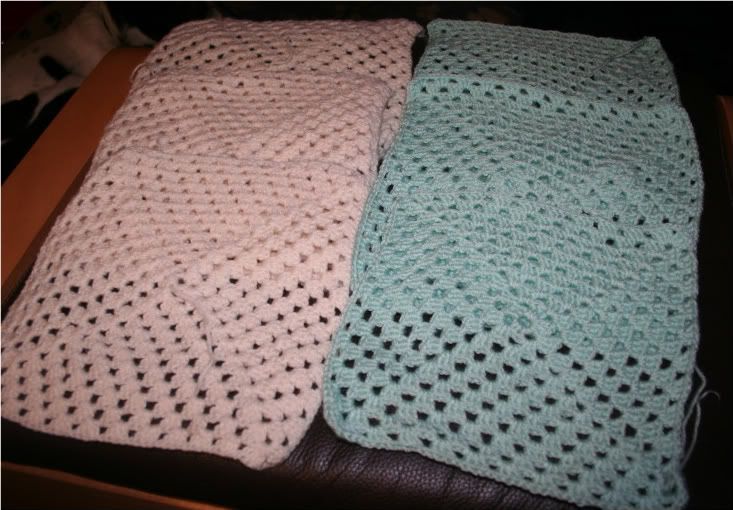 I've done 6 so far since Friday and have started on a 7th. I've come up with a vague plan of sewing them together to make baby blankets for my nieces who are due any time now. I'm not sure whether I'm just trying to use this plan as a cover for my crazy granny square obsession.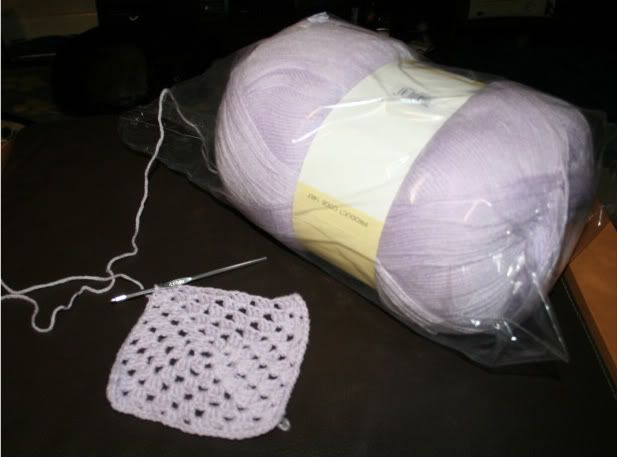 Remember my wall hanging WIP? Well I'm still working on it. Hand sewing it is taking soooo long, and I admit to abandoning it for days at a time, but it will be done before xmas!
I need to sew eyes on the tortoise (top left) and eyes/nose/tongue on the dog (bottom right) and then back it and it will be finished. Everyone's favourite square so far seems to be the fish: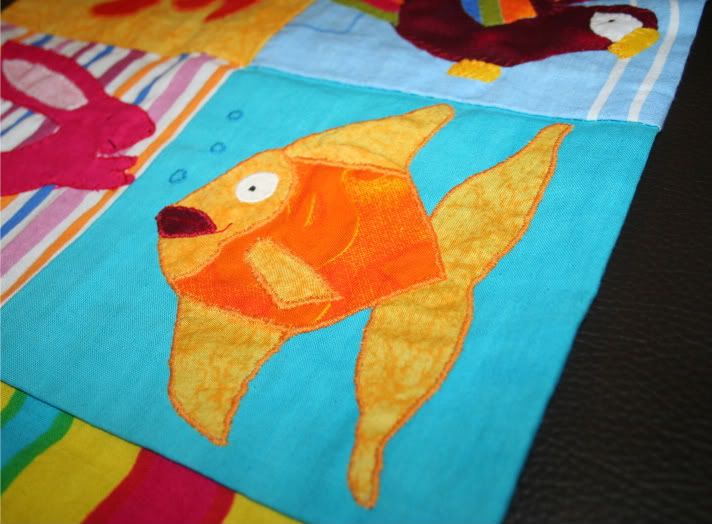 After that the plan is to dig the sewing machine out and figure out how it works (with the aid of aforementioned helpful aunt) and get cracking on two more wall hangings for my nieces!
Not so much a crafty one but still a WIP. My laptop is showing it's age now and the windows operating system it came with was never great, so it's all gone terribly slow and frustrating. I'm trialling a Linux operating system on it at the moment (from inside windows so nothing has really changed permanently yet). I've chosen Linux Mint as it seems the most user friendly. It's going well so far, it's working with my ipod and my camera, there's just the printer left to test now. If it all goes well I'll wipe the laptop and do a proper install.
Now, back to the crochet...