I've finally mastered crochet enough to create things! I've finished the two baby blankets bar the final blocking and wash: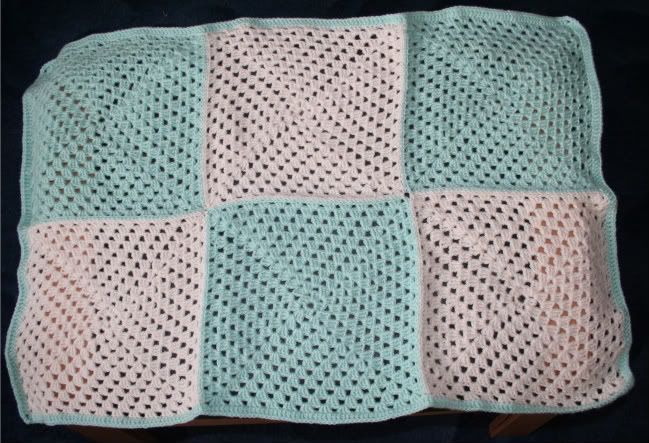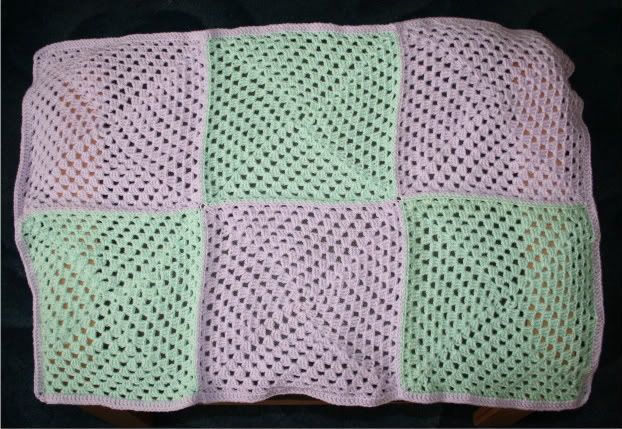 I've also made some purple wrist warmers/fingerless gloves for myself using this pattern from Ravelry. You may need to register there to view the pattern, I'm not sure. This is my first real crochet made from an actual pattern. I didn't follow it exactly. I added and subtracted a few stitches here and there so they fit my hands exactly and no one can steal them. Mwah ha ha ha....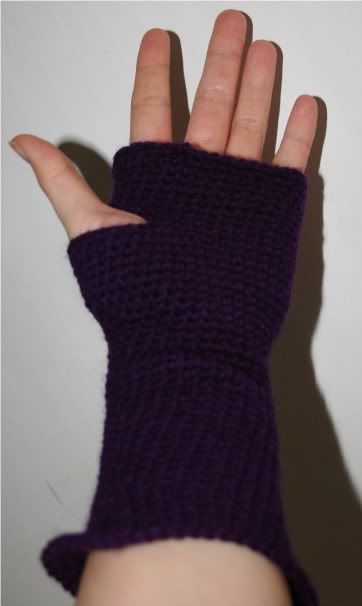 This is the kind of dodgy photography you get when you have to switch on the timer and run across the room to wave your arms in front of the lens. I think I'll let someone else take the pic next time I make something involving both arms...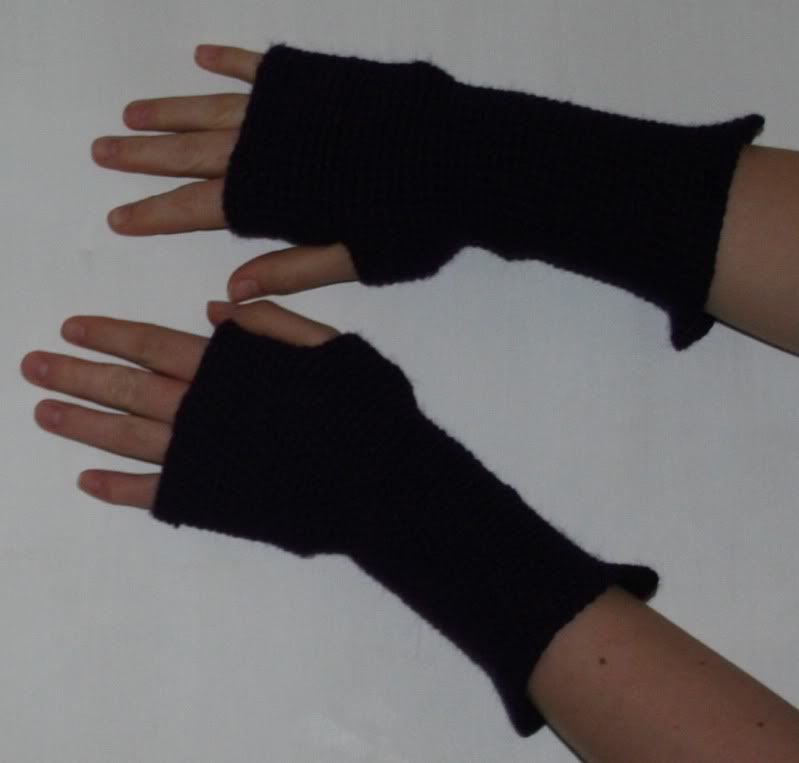 I'm now wondering what to make next. I'm considering the lion brand yarn best bunny, a
peace sign
granny square throw, or an ugly bunny pin cushion....