Well I'm a bit behind on blogging, haven't had the chance to do much at all over the last few days as I've been ill for a week and a half. I've had one of those 24 hours sickness bugs but at the same time caught a chest infection and the combination has had me in bed for about 3 days straight, and then useless for the rest of the time. *sigh*
Anyway, I can give you an update on the seeds I planted, that were featured in the previous post. They started showing signs of life a week ago, and have now fully exploded.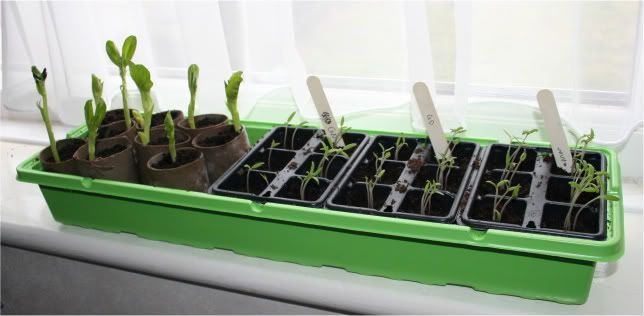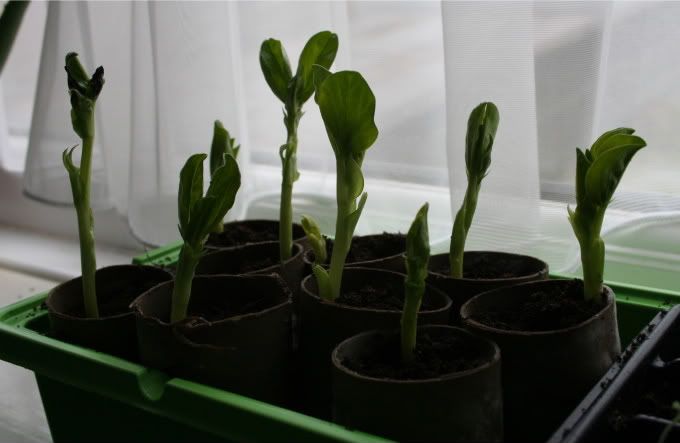 The potatoes on the other hand, don't look a whole lot different to me at the moment, but they won't be planted out for a while yet, especially as we keep having snow!