It's that time of year again. When I've eaten loads of rubbish, my "get up and go" is AWOL, I'm overweight and I feel generally down and pathetic. Time for a juicy detox.
For the next 7 days I'll only be having fruit and veg juices and smoothies, water and herbal teas. I've bought all my fruit and veg ready for starting tomorrow. Two bowls: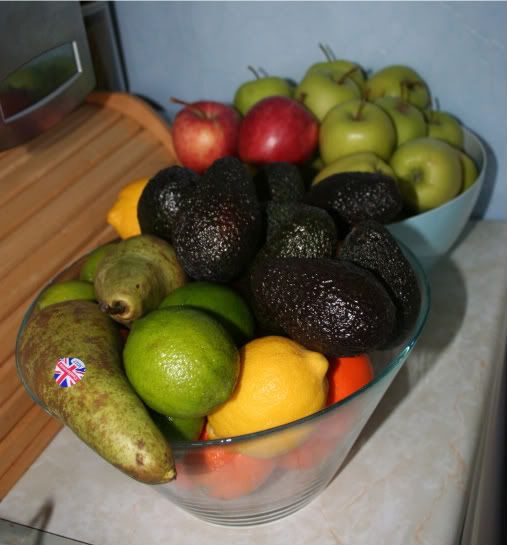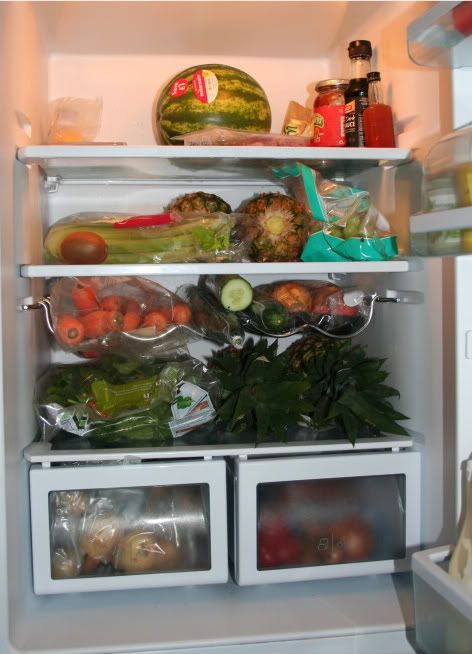 I'm using Jason ("The Juicemaster") Vale's recipes again, but this time I'm not following a specific book. I'm using the main idea from the 7lbs in 7 days book and the main smoothie, but I've picked recipes from all his other books and made up my own 7 day plan. It's easier this way as I know from experience that I won't drink any of the juices that use ginger or any smoothies with banana in. *bleurgh!*
This was my shopping list: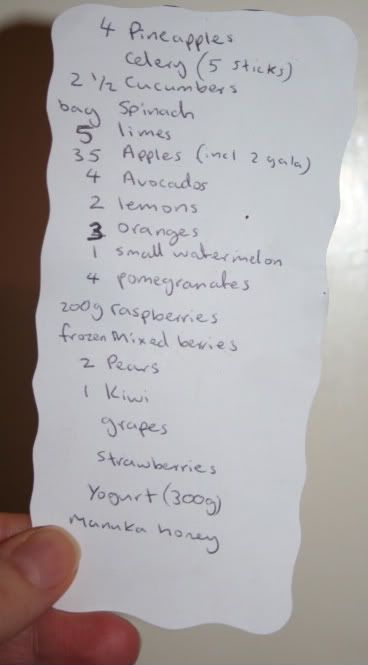 Starting weigh in will be tonight/tomorrow morning and another on January 21st. Wish me luck!
(Last year's juice week is here and here.)