The weather has been great today, sunshine and blue skies. For the first half of the week I've been slowly slogging through a spring clean of each room, I was going to do the spare room today but I couldn't resist the chance to stand in the sunshine and get my hands mucky instead. I've spent a few (hopefully) productive hours planting some more broad beans, re-potting the surviving tomatoes, and starting off peas, sweetcorn, rocket, and potatoes. I've also re-potted the aloe vera plants that live indoors, hopefully that won't upset them, I have no luck with house plants.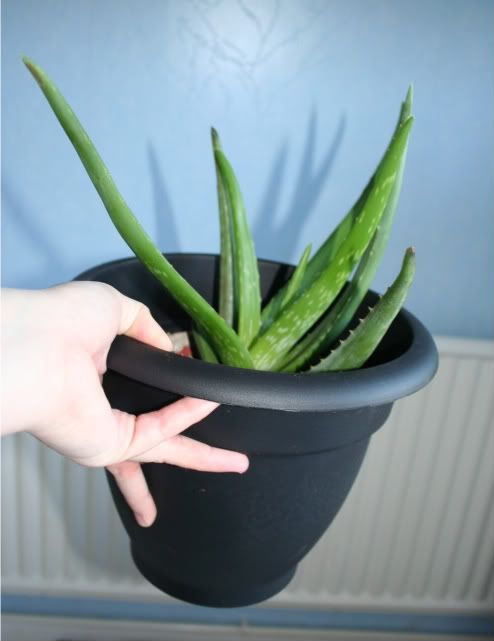 For some reason the tomatoes are struggling already, these are the only ones left now, so I've put them in the greenhouse to fend for themselves: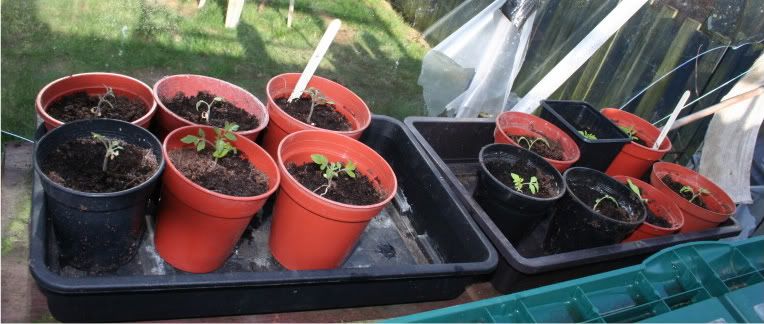 For most of the seeds I've used toilet roll inserts again as it easy to pot them up when the time comes. The rocket is in a windowsill type box outside, I've found that rocket grows best if it's given absolutely no love or attention, so I'm just going to ignore that and see what happens.
At the moment I've got 3 pots with potatoes in them, I've also got a few old bins that just need drainage holes drilling and then they can be planted up too. I'm also experimenting with growing potatoes in the empty bags from last years compost. I've never tried doing it that way before but I've seen others doing it.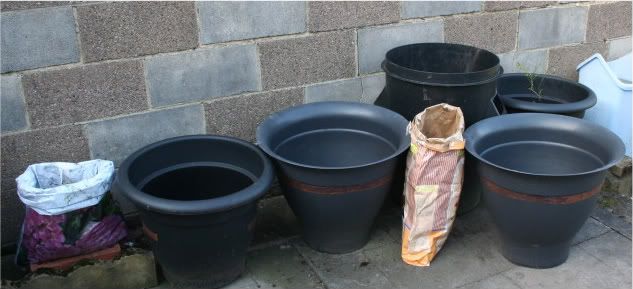 Another experiment is one of the dog's empty food sacks, it's made of sturdy paper so I'm not sure how long it'll survive outside. There's always the danger of the dog dragging it away because it smells of food....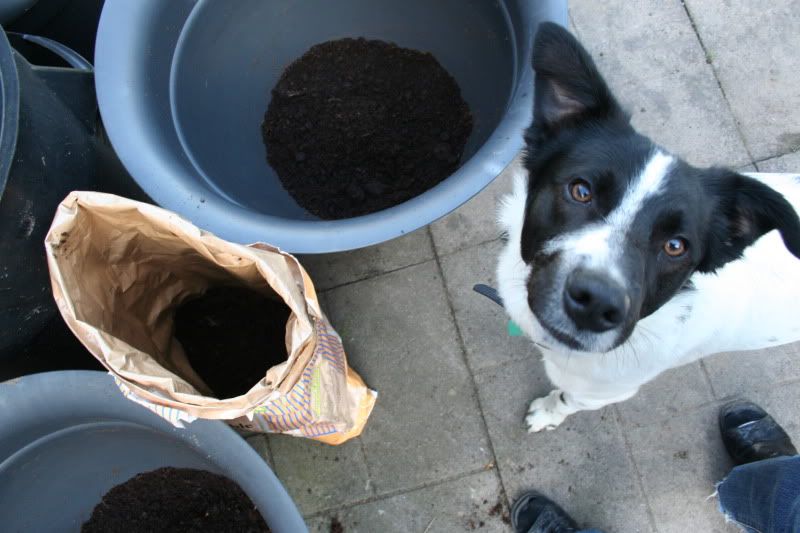 Speaking of naughty dogs, this is the sight we woke up to this morning:
We gave him a couple of old cushions on tuesday, they lasted a whole two days before he ate them. *sigh*