Happy blog day to me, happy blog day to me.......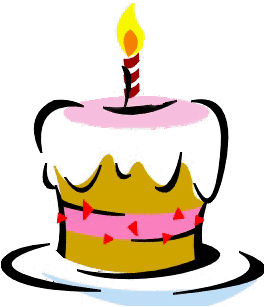 One year ago today I wrote my first post for this blog. I haven't had chance to organise a give away competition or anything but I didn't want to let the day pass unmarked.
I've managed to stick to blogging for a whole 12 months, aiming for roughly 1 post a week. Sometimes I've managed more sometimes less. It seems I've mainly blogged about fruit/veg and crochet according to my tags. As usual I'm going to continue blogging in a random fashion according to what takes my interest at the time. At the moment I'm making a few gifts for Christmas but I won't be posting about them till afterwards.

So thank you to my readers and commenters for sticking with me so far, and here's to another 12 months together. I'll come up with something good next time, I promise!
Is there anything you'd like to see more of or any post you've particularly enjoyed? Just let me know.
* images taken from a google search *