I love Freegle (formerly Freecycle). I always keep an eye on it because you never know what people are going to give away. This morning I've been and collected a double rabbit hutch, which is missing the middle floor. So if you wanted to keep rabbits in it it would need fixing, but I want to keep chickens in it, so the floor would have had to go anyway I think.
Here's the hutch, with my dog posing next to it: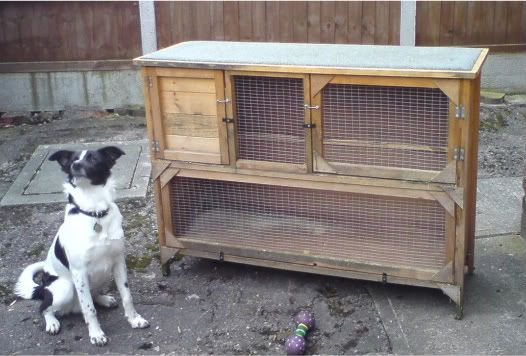 I hope it's big enough for 3 small breed chickens. If not I'll have to go back to the drawing board, or look at keeping something like quail instead....
Anyway, the hutch is now sitting in the garage waiting for the weather to warm up enough to work outside, and I have more research to do.....