I have had a busy weekend! Yesterday in a perfectly appropriate end to the May bank holiday/Beltane weekend I was lucky enough to be taken to the
Greenman Festival
in Clun. The Clun Greenman is unique in that he has a pair of deer antlers as well as the usual leafy face.
As we walked through Clun we came across some morris dancers entertaining a crowd:
The main festival kicked off at noon with Paraffin Man:
Followed by a battle between the Greenman and the Frost Queen. Thankfully the Greenman won which means we'll have a summer this year.
After the battle we moved to the main part of the festival where there were craft stalls and a great beer tent with a small group inside playing guitars and violin (I've just found out the group was
Whalebone
). At first I thought they'd be playing some kind of folk song but as I queued up for a pint of 'Old Rosie' cider (fantastic stuff by the way!) I realised they were playing Green Day's 'Time of your life', which was followed by something from The Who.
Amongst the stalls was an arena where a pair of knights were battling: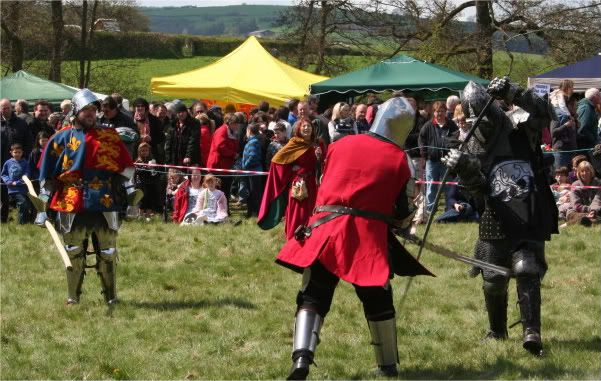 And a small maypole:
My favourite stall of the day was from
Dragons Wood Forge
. It's a craftsman who works with metal and wood to make sculptures like the huge and impressive dragon that was perched next to his stall: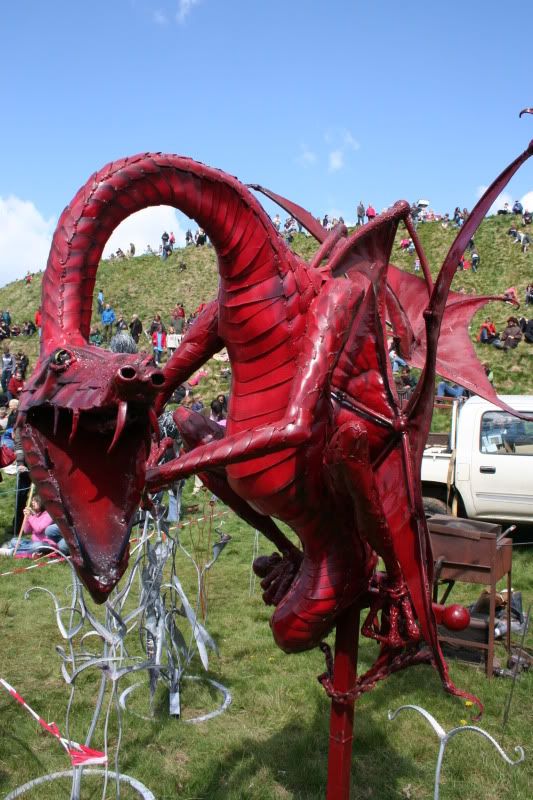 The whole festival made for a very enjoyable day out for both adults and children. It's definitely one to look out for next year.