Whoops, where did February go? I seem to have blinked and missed it. On top of that I was convinced today was Tuesday up until about 12 o'clock......
Anyway, hello again. Apparently planning a wedding takes up more time than you'd think, and quickly leads to neglecting your blog. I think I've seen every purple dress currently on sale in the UK and I still haven't been able to find one suitable for my bridesmaids.
I've managed to work on the hooded jacket but haven't got as far as I'd like. Some people in the
Ravelry group
have already finished or are getting very close.
I've done the first 6 inches and I'm now working on the left front piece. Once you get past the first section it does feel like it's going faster.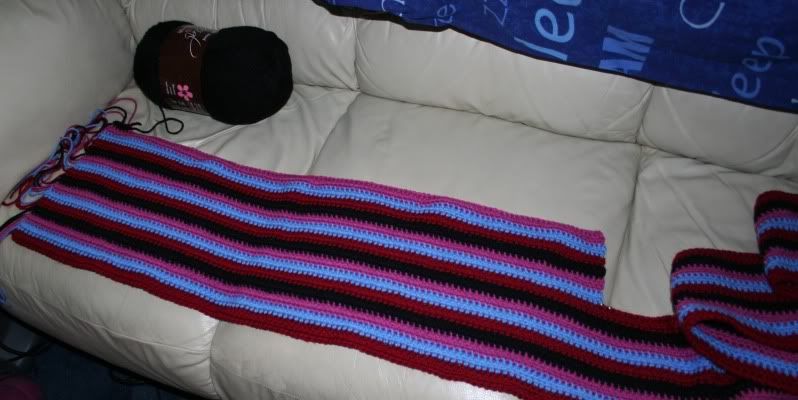 Since it
is
Wednesday I've added this post to
Tami's
WIP pool, why don't you head over there and take a look at what other crafty things people are currently working on?