Yesterday I spontaneously decided to venture down to the bottom of the garden to see if the blackcurrant bush has fruit on. (It does and I picked lots.) While I was down there I noticed the dogs were chasing something around. They'd cornered a baby bird, and luckily were still in the interested sniffing stage because it would have been snack sized if they'd gotten more excited. I charged in and scooped the little guy up out of their way. I didn't know what to do with him (or her?) so I put in in a box while I went to look for a nest.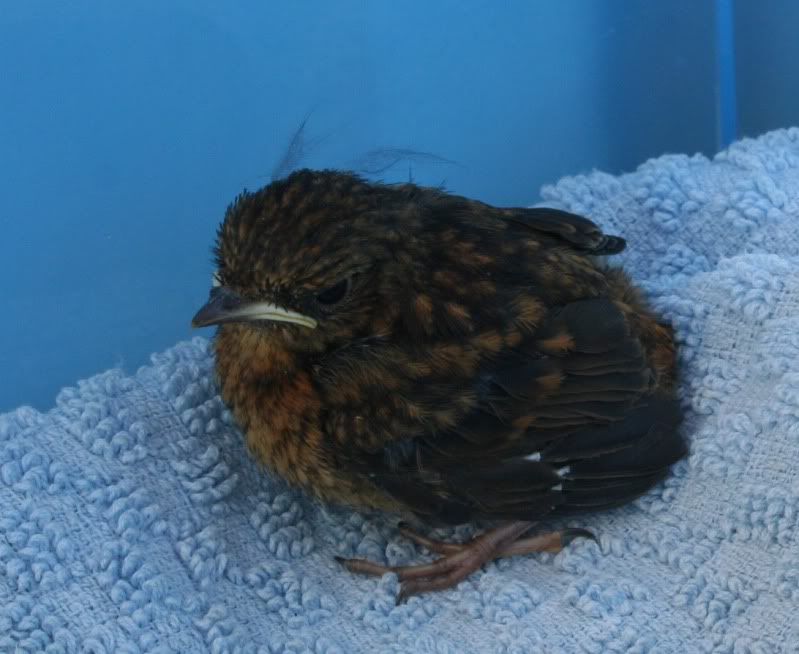 I couldn't see a nest in the trees around my garden so I came in and started looking on the net to try to identify the bird. At this point the little guy was sat in my kitchen and calling for his mum, there was nothing wrong with his lungs at least.
While I was busy trying to find out what to do with the baby bird he was busy sorting himself out. After a short time I heard another bird answering his calls, when I went to check there was a robin sat outside looking for him.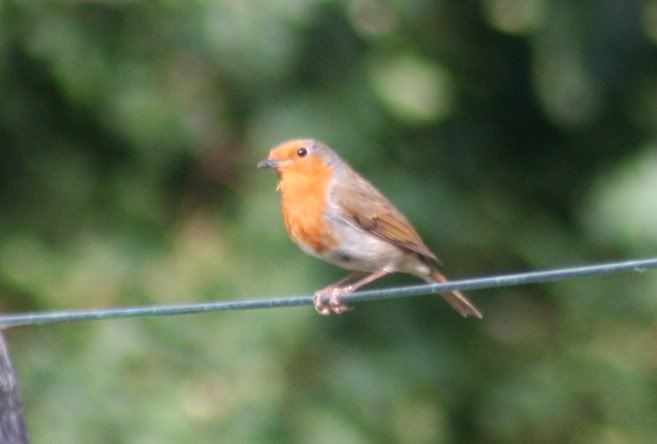 I shut the dogs in the living room and let the baby bird out on the lawn. I watched from the kitchen to make sure the parent bird found him. After they had decided it was safe both parents came back and started feeding the baby. I'm hoping they managed to get him back where he was supposed to be.
I've seen the adult robins today but not the baby. The dogs are now going outside under escort to make sure they're not harassing any more wildlife.