Ooops, this post is a couple of days late. My beautiful, gorgeous, sprollie (that's Collie x Springer) boy turned 1 at the end of June.
We don't know his exact date of birth but it's estimated to have been the last week of June. He's a rescue pup we adopted last September from a brilliant rescue called
RACR
. It's run from Nottingham but they have animals fostered in various locations across the country. He's not the brightest button in the box but he makes up for that with sheer enthusiasm. You just can't wear this boy out!
Since he's been here he's grown from this: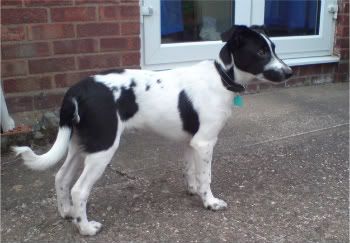 To this: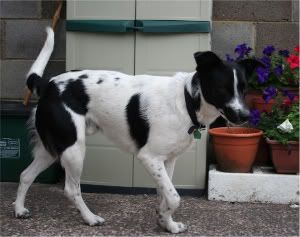 So happy first birthday Darcy, and may you have many more with us!
P.s. Remember the
new arrival
Jess? The foster dog/possible addition? Well she's staying of course!